We have a complete knowledge of numbers and finances, because we are professionals in payment transactions and risk management. From address verification through credit checks to returns and refunds, we support customers and brands. Dunning is also a part of our daily work.
You are not afraid of numbers and you work in a professional and transparent manner? Protecting our customers from payment defaults and providing them with high quality service are part of your core principles? Then show us what you can do!
As a customer service employee you represent our brands. You adapt the brand image and support the customers with experetise and flexibility. From the acquisition order to the return, you accompany them through the purchasing process and work closely with the brands, the warehouse, the marketplaces, the accounting department and our service providers.
Do you perceive problems not negatively, but as challenges? Complex requests don't make you sweat? You describe yourself as polite, helpful and very comfortable in communication ? Then you have come to the right place!
We are the interface for an excellent online presence. We ensure that a product is presented optimally in the webshop and marketplaces, and you will be responsible for the live status of these articles. Excel, product information systems etc. are part of our daily work. Contacts with the brands and the warehouse are essential for a unique shopping experience for customers.
You are not afraid of a large amount of data and keep a cool head even in more complex situations? To bring out the best in every situation is natural for you? Then join our team!
Gerade keine passende Stelle für dich dabei?
Send us a speculative application! We look forward to receiving your application with the usual documents, stating your salary expectations and your earliest possible starting date.
Warum Fortune Services?
We connect brands with their customers and thus make the digital world easier.
With our Happiness approach, we relieve brands of the challenges of online trading and thus contribute to the happiness of each individual.
This also applies to our employees!

Flexibel Arbeiten
Arrange your working hours in accordance with your team and benefit from the home office option.

Happy Shopping
Who doesn't like to shop? All employees receive attractive discounts in our shops!

Eine Stimme für jeden
Everyone has a say with us, and we value it. Whether you are a team leader or a trainee – flat hierarchies and open communication are important to us.

Zentrales Büro
Willing to go to work by car, public transport or bicycle? No problem! We offer very good transport connections in every aspect.

Stressfreies Parken
Parking despite the central location of our offices? We have free parking spaces to fulfill your need.

Zeit für's Team
We often cook together, spend the lunch break together or have a good time at events like regulars' tables or company celebrations.

Snacks
Our office life: Fruit, candy, hot and cold drinks for free!

Kühler Kopf
Even on hot days it stays cool thanks to comfortable air conditioning.

Bless you!
For your health we offer you a company pension plan as well as barrier-free entrances and offices.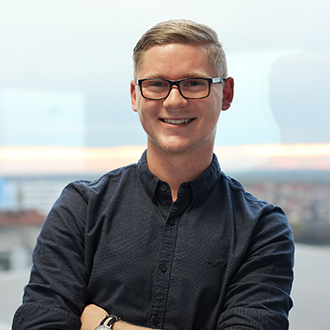 Here at Fortune Services the atmosphere is very friendly and relaxed. In general, you will find a strong team, where everyone is warm and helpful to each other. Cohesion is a priority!"
Jan Becke
Trainee as office management assistant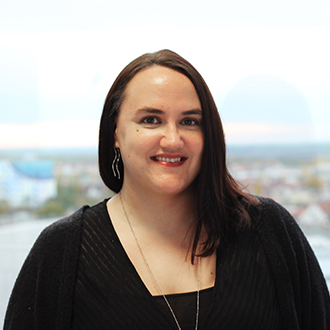 I love my job. Not only the team is great, but also the atmosphere, the flexibility and the area of responsibility. You always get exciting tasks and every day offers variety!"
Katrin Reinicke
Group leader product data management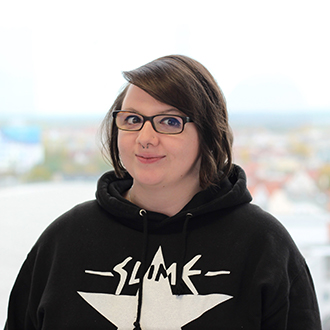 The job offers me security. The e-commerce sector is constantly developing, but the environment still gives a feeling of safety."
Loraine Freitag
Goods Dispatcher
Unsere Standorte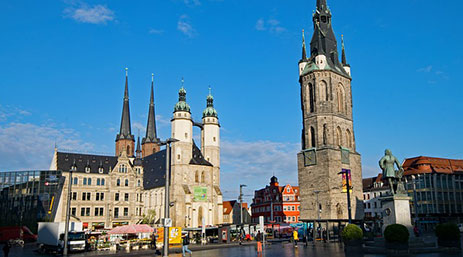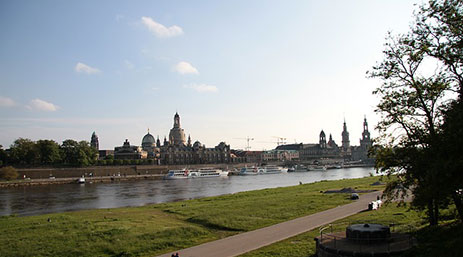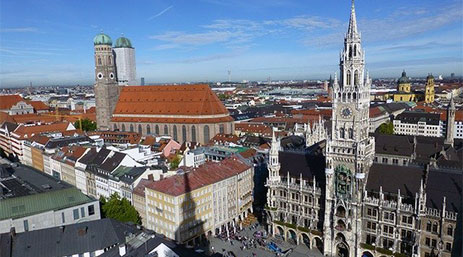 Unser Einstellungsprozess

After 3 weeks in my new job

Apply
We will receive and take into consideration your application.
Check-Up
We make sure that there are no unanswered questions regarding your application. If there are any, we'll get back to you as soon as possible.

Feedback
After the Check-Up you will get a feedback in any case.
1
Job interview
To determine whether you fit into Fortune Services and whether we meet your expectations, there will be a personal interview with the head of department and your future team leader.

Particularities:

A job in customer service? Then you will have to complete a test on the computer after the interview.
Are you interested in a position in product data management? Then you will be given a task to complete before our meeting. In addition, there will be a computer test after the interview.
Feedback
After the interview you will get a feedback in any case.
2
Trial period
Almost there! So that you can get to know the team and the work, one of the last steps is the trial period. This takes about 3-4 hours.
Final
We will give you a feedback as soon as possible. If you are to become a part of our team, you will receive an invitation to the final step: the final telephone interview with our CEO!
3
The Final Call
Our CEO is interested in you. With this step you can also get a personal impression of our management and the last administrative formalities are sorted out.